Matthias König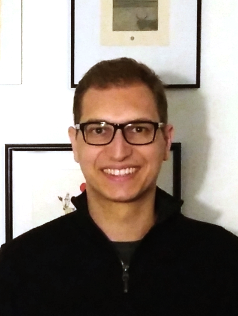 I am a PhD student under the supervision of Wolfgang Dvořák and Stefan Woltran, currently working on the "REVEAL"-project ("Revealing and Utilizing the Hidden Structure for Solving Hard Problems in AI") and the "HYPAR"-project ("Hybrid Parameterized Problem Solving in Practice").
I am particularly interested in argumentation, computational complexity, and non-monotonic reasoning.
Teaching
185.291 VU Formal Methods in Computer Science
Publications
Please also refer to my profiles on dblp.org, Google Scholar, Semantic Scholar, and orcid.org for more information.
Conference Papers
Workshop Papers
ASPARTIX-V - A Solver for Argumentation Tasks Using ASP
Wolfgang Dvořák, Matthias König, Anna Rapberger, Johannes P. Wallner, Stefan Woltran
In: ASPOCP 2021: Workshop on Answer Set Programming and Other Computing Paradigms 2021, co-located with ICLP 2021
[LINK] [TALK]
A Reduct-Driven Study of Argumentation Frameworks With Collective Attacks
Wolfgang Dvořák, Matthias König, Markus Ulbricht, Stefan Woltran
In: NMR 2021: 19th International Workshop on Non-Monotonic Reasoning
[LINK] [BIBTEX] [TALK]
Other Publications
Aspartix-V21
Wolfgang Dvořák, Matthias König, Johannes P. Wallner, Stefan Woltran
CoRR, abs/2109.03166, ICCMA'21, 2021.
[LINK] [BIBTEX]