Theresa Csar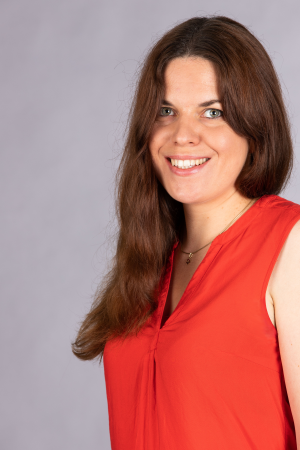 Address
Dr. Theresa Csar
Institute of Information Systems
Database and Artificial Intelligence Group
Vienna University of Technology
Favoritenstraße 9-11
1040 Wien
Austria
Mail
Phone
+43-1-58801-18410
Room
HE 03 04
You can find me in the TISS Adress Book
Teaching
Datenbanksysteme (184.686)
Datenmodellierung (184.685)
Extern:
GZ relationaler Datenbanken
Other:
Spark Tutorial
About
I am a former Ph.D. student supervised by Reinhard Pichler.
My research topic is optimization and design of big data algorithms (MapReduce, Pregel) for winner determination problems in computational social choice.
My most recent code project is CloudVoting (available on GitHub: Link) where I implemented winner determination methods in Scala on Spark.
I finished my Master in Statistics at the University of Vienna in 2013. During my studies I was employed at the Faculty of Computer Science at the University of Vienna working at the project "logi.DIAG". The main topics of this project were condition monitoring and preventive maintenance. I was also involved in teaching at the University of Vienna as a tutor and later at the Webster University in Vienna as an adjunct Professor.
For a full list of my past employments, studies and teaching activities please see my CV.
Publications and Talks
2018
Computing the Schulze Method for Large-Scale Preference Data Sets
Theresa Csar, Martin Lackner, Reinhard Pichler
IJCAI-18, Stockholm, Sweden

CloudVoting: Analyzing Preferences using Spark and GraphX
Theresa Csar
MPREF-18 Workshop @ AAAI-18. (pdf)

2017
Winner Determination in Huge Elections with MapReduce
Theresa Csar, Martin Lackner, Reinhard Pichler and Emanuel Sallinger
AAAI-17, AAAI Conference on Artificial Intelligence, 2017.(pdf)

Computational Social Choice in the Cloud
Theresa Csar, Martin Lackner, Reinhard Pichler and Emanuel Sallinger
PPI17 @ BTW 2017, Datenbanksysteme für Business, Technologie und Web (pdf)

2016
Workshop Paper: Winner Determination in Huge Elections with MapReduce
Theresa Csar, Martin Lackner, Reinhard Pichler and Emanuel Sallinger
In Proceedings of the 10th Multidisciplinary Workshop on Advances in Preference Handling (MPref 2016), 2016.(pdf)

2015
Using statistics for computing joins with map reduce
Theresa Csar, Reinhard Pichler, Emanuel Sallinger, Vadim Savenkov
Alberto Mendelzon Workshop 2015 (pdf)

Talk: Informationstechnologien im Kontext Big Data
Big Data Day 2015 des Forum Junge Statistik
Theresa Csar
Herausfordungen in der Nutzung von Big Data Technologien für Datenanalyse (link)

2013
Calculation of the transition density of allele frequencies in probabilistic models in population genetics
Theresa Csar
Master's Thesis 2013, Supervisor: Claus Vogl and Andreas Futschik (pdf)

2010
Prototyping Predictive Maintenance Tools with R
Theresa Csar, Erich Neuwirth
R User Conference 2010, Gaithersburg, Maryland, USA (pdf)

Ein Ansatz zur dynamischen Klassifikation kontinuierlicher Betriebsprozesse
Erich Neuwirth, Theresa Csar, Karl A. Fröschl (pdf)

Talk: Condition Monitoring in der Automatisierungstechnik
Theresa Csar
SPS IPC-Drives Messe, Nürnberg, Germany