Univ.Ass. Dipl.-Ing. Dipl.-Ing. Dr.techn.
Wolfgang Dvořák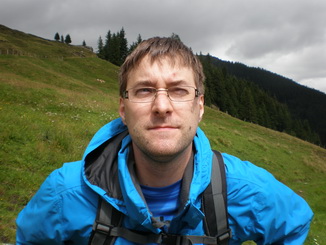 Address
Institute of Logic and Computation
Database and Artificial Intelligence Group
TU Wien
Favoritenstraße 9-11
1040 Wien
Austria
Mail
Phone
+43-1-58801-18441
Fax
+43-1-58801-9-18441
Room
HA 03 18
Office
Hours
By appointment (send me an e-mail)
You can find me in the TISS Adress Book
Current Work and Research Interests
I am a postdoctoral researcher at the Database and Artificial Intelligence Group of TU Wien and hold a venia docendi at the
University of Vienna
(
Faculty of Computer Science
). Before that, I was with the
Theory and Applications of Algorithms Group
at the University of Vienna and even before I obtained my PhD at
TU Wien
, within the WWTF funded project
"New Methods for Analysing, Comparing and Solving Argumentation"
.
My
research interests
lie in theoretical computer science. Find below an (incomplete) list of topics I'm interested in.
(Analysis of) Algorithms
Approximation Algorithms
Complexity Theory and Complexity Analysis
Conditional Lower Bounds
Parameterized Complexity
Knowledge Representation and Reasoning
(Abstract) Argumentation
Graphs and Graph Parameters
Games on Graphs
Answer Set Programming
...
Curriculum Vitae
A short
curriculum vitae
.
PC-member/Guest Editor
http://www.dbai.tuwien.ac.at/research/argumentation/TPLPspecialissue-argumentation.html
Awards